Our Services
Medical Weight Loss Coaching
Lose weight and stay fit under the direction of a physician. Dr. Zachary Veres identifies the right weight loss program for you and guides you through your weight loss journey.
Medical Weight Loss Products
We offer fast-acting appetite suppressants and weight loss medications that increase metabolism and control food cravings.
Medical Weight Loss Supplements & Meals
Visit our Online Store for high-quality nutritional supplements and delicious meal replacement items. Try our tasty shakes, smoothies, protein bars and snacks!
Virtual Care
In addition to seeing patients at his office, Dr. Veres is now available to you right from your smartphone, tablet or computer for virtual treatment using Vayda Virtual Care. Dr. Veres offers virtual consultations for new and existing patients. Create your profile and then schedule a virtual appointment with Dr. Veres today using the Vayda Virtual Care button below.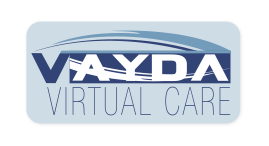 blog
Incorporating weight/strength training into your regular exercise program can help burn unwanted fat pounds for two reasons. One reason is…

1. VITAMINS WILL ENHANCE YOUR STRENGTH AND ENDURANCE. False. Vitamins supply the body no calories and cannot be used as…
See all