Vayda Medical Weight Loss is unlike any other medical center in Northeast Ohio. We provide a number of medical services under one roof, all to support you in being your best self—inside and out!
Obesity medicine
Anti-aging procedures
We are experts in helping individuals lose weight for health reasons, using these effective and modern weight loss services:
Weight loss programs
Weight management coaching
Nutritional support
Fitness coaching
Behavioral counseling
Weight loss products

Weight loss supplements
Smoothies & shakes
Drinks
Snacks
Protein bars
These services, when combined, give patients the greatest opportunity to lose weight and maintain a new healthy lifestyle. In addition to treating our own patients, we also assist other primary care physicians in helping their patients lose weight safely and effectively. If you are a local physician with patients struggling with weight loss, contact us!
The Medical Weight Loss Difference
Medical weight loss is safer and more effective than commercial weight loss. Different than commercial weight loss programs, medical weight loss programs are designed to take several personal health issues into account. This isn't a one-size fits all approach—medical weight loss is customized to the individual. We take a look at your total unique health profile and see how it contributes to your specific weight loss challenges. We study your:
Medical history
Prescriptions
Nutritional supplements
Food intake
Hormonal imbalances
Metabolic rate
Multiple other medical factors
With this information, we design a weight loss program precisely for you!
Zachary Veres, D.O.
Board Certified in Family Medicine and Geriatric Medicine
Board Certified in Obesity Medicine
Specialist in Obesity Medicine, General Dermatology, Aesthetic Medicine & Anti-aging
Licensed by the Ohio State Medical Board and the Arizona Board of Osteopathic Examiners
Staff privileges at Trumbull Memorial Hospital & Salem Regional Medical Center
Member of the Obesity Medicine Association
Diplomate for the American Board of Obesity Medicine
Performed thousands of anti-aging injection procedures
Accomplished in Sports Medicine and Emergency Medicine
Current Team Physician for the Youngstown Phantoms
Ringside Physician for the Ohio Athletic Commission
Association of Ringside Consultants Panel Member
Diplomate for the Association of Ringside Physicians
Team Physician of many area high schools
Certified in Concussion Management
Medical Director of the Mahoning Valley Sports Medicine Concussion Institute
Diplomate of the American Academy of Pain Management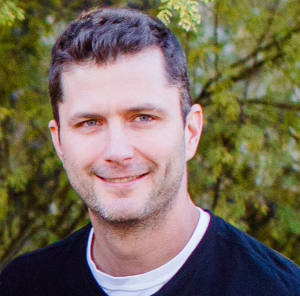 Dr. Zachary Veres is the most qualified physician to help you achieve your weight loss goals.
He's received the most in-depth, comprehensive medical weight loss training available—and, along with his multifaceted medical background (highlighted above), Dr. Veres is able to identify and treat many internal and external medical conditions.
Not only does Dr. Veres understand the physical aspects of weight loss, he addresses any behaviors holding patients back from reaching their weight loss goals. This means you have a highly-skilled, supportive and caring medical expert on your side, helping you lose weight quickly and safely—and teaching you to keep it off for good.
As an obesity medicine physician Dr. Veres has expertise in the sub-specialty of obesity medicine. This means he has competency in and a thorough understanding of the treatment of obesity and the genetic, biologic, environmental, social and behavioral factors that contribute to obesity.
Dr. Veres employs therapeutic interventions including diet, physical activity, behavioral change and pharmacotherapy.
Dr. Zachary utilizes a comprehensive approach and may include additional resources such as nutritionists, exercise physiologists, psychologists and bariatric surgeons as indicated to achieve optimal results.
Additionally, he maintains competency in providing pre-, peri- and post-surgical care of bariatric surgery patients, promotes the prevention of obesity and advocates for those who suffer from obesity.
Dr. Veres received his Bachelor's degree in Biology/Pre-Med from Youngstown State University, his Doctor of Osteopathy (D.O.) degree from Kirksville College of Osteopathic Medicine in Kirksville, Missouri and completed his Family Medicine Residency at St. Elizabeth Health Center in Youngstown, Ohio.

Financing available at www.CareCredit.com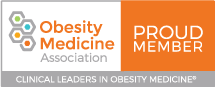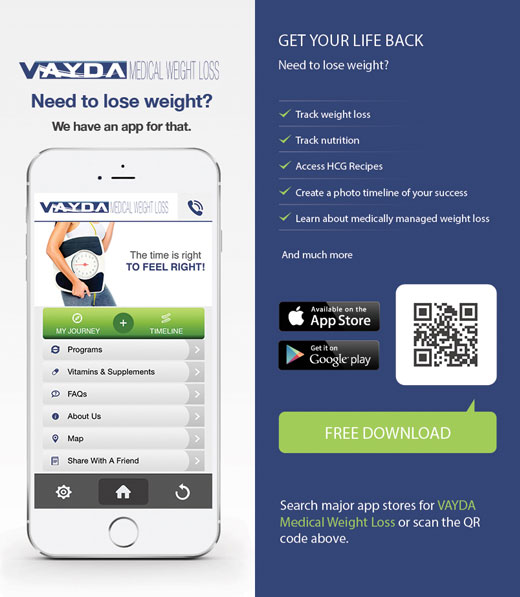 *Results may vary by individual
Apple and the Apple logo are trademarks of Apple Inc., registered in the U.S. and other countries. App Store is a service mark of Apple Inc.
Android, Google Play and the Google Play logo are trademarks of Google Inc.